Every day for lunch and diner (reservation only)  , except for Saturday and Wednesday's lunch
Group deals from 10 people, menu from 30€ to 50€ For Saturday's lunch the restaurant is closed but can be privatized for groups of 15 people and more.
Emile Zola Menu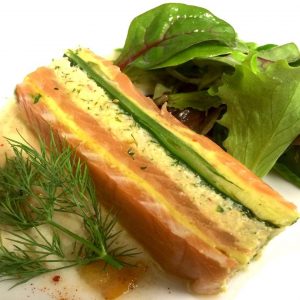 A starter,
main dish,
dessert.
****
From 10 people,
All drinks included except bottled water
****
Menu : 30 euros (any change will add an extra)
Châtelain Menu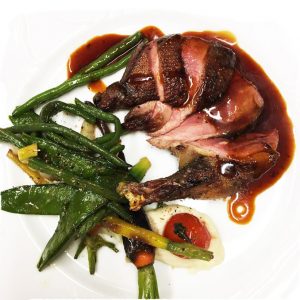 appetizers
****
Frayed duck "like a rillette", Chips from "vitelotte" Potatoes, Green Sides
****
Steamed Cod Back, Fish Fumet
Celery – Whole and Shredded – Basilic Cherry Tomatoes
Or – And
Beef (Origin: France) with Pepper Sauce in Smooth Juice
Mediterranean Creamy Cereals – Bacon Sticks,
****
Brie Cheese Baked in Calvados with Hint of Cinnamon
****
Dark Valrhona Chocolate Cream Desserts with Soft Chocolate Mousse 'Pure Noir 50'
Price: 42 € (fish or meat) 55 € (fish and meat)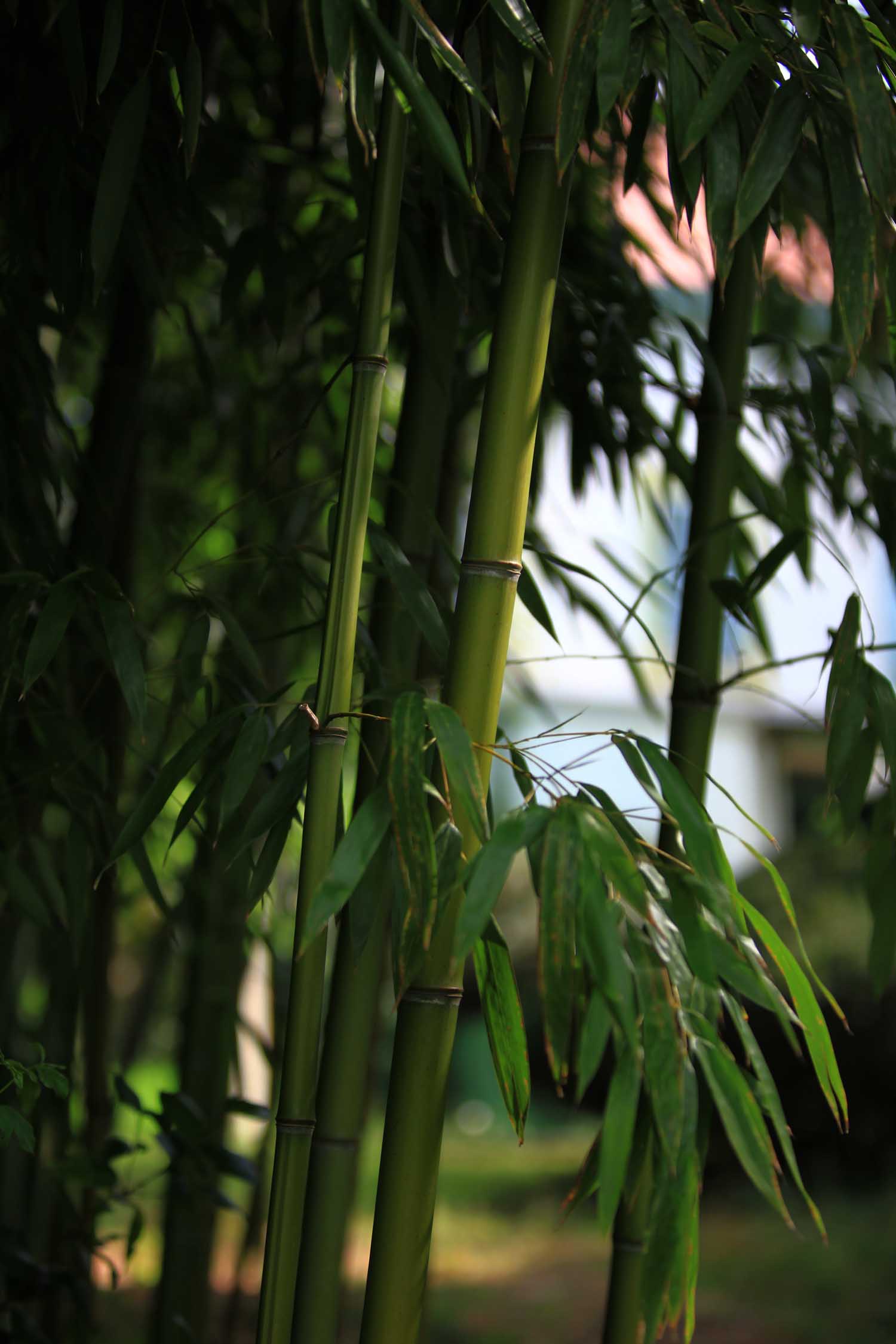 Menu and Daily Suggestions
Between 15€ and 50€*
* Prices subject to adjustments according to provider prices
---
STARTERS
Feuillantine from Seasonal Mushromms , Meat cooked in Pepper
Puree, 21 €
Sardine Fritters, Mashed Tomatoes, Basilic Oil 24 €
Duck Foie Gras in local Muscat, Mashed Nut Figs, 30 €
Grilled Duck Foie Gras Escalope, Quinces Puree, Balsamic Vinegar Caramel in Sices, 35 €
Langoustine Crisps in Soft Paprika, Salads Mesclin, 31 €
FISH
Cod Back Curlers in Lemon and Aneth, Rice Perfumed with Ginger 28 €
Steamed Dorado in Olive Oil, Frayed basil Vegetables, Soft Red Pepper Sauce, 26 €
Red Mullet in Pistou, Potatoes from Touquet in Guerande Salt. 28 €
Half Grilled Scalops Rizotto Style, Tomatoe Vinaigrette, 38 €
---
MEATS
Prescoff Veal Head, Frayed Whole Potatoes, Meat, Served with Green Sides, 24 €
Slowly Grilled Poultry, Stuffed with Foie Gras, Peas, Creamy Celery, 24 €
"Simmenthal" Rumsteack (From France EU) with Vin de Pays Fumet, Mediterranean Cereals "Like a Rizotto", Small Roasted Tomatoes, 24 €
Grilled Deer Steack, Grilled Seasonal Fruits, Potatoes, 36 €
Veal Offals Cooked with Girolles Mushrooms, Fresh Pastas and Aspargus, 38 €
---
DESSERTS
Apple Crumble, Hint of Cinnamon and Vanilla Ice cream, 12 €
Dessert of The Day, 12 €
"Minute" Tart, From Bitter Chocolate, 12 €
Seasonal, Baked Fruits Circle, 12 €
Fruits Carpaccio with Muscat and black bitter chocolate, 12 €
Duo Chocolate Dessert, Cream pot and its smooth foam, 12 €
Coffee or Decafeinated Coffee with House Candies, 3 €
Tea or Infusions Assortment 4.2 €
Milky Foam Capuccino, 4.5 €
To Book
To book a table or a room, please use our contact form in the "contact" section. By contacting us directly through the form or via phone, we guarantee the best prices.